FullDip® Black vs FullDip® Black Hole / Ultra Black / Shadow
Small pic and vid showing the difference between the two. Other names for it are shadow black or ultra black.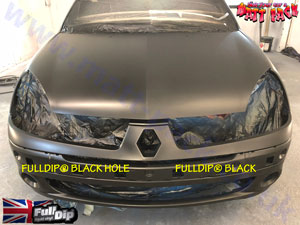 The Black Hole is deeper black, richer colour. Smooth and silky, satin looking black. The pictures and the vid don't do it justice.