Same day shipping / Next day delivery
The UK's home of peelable, sprayable paint since 2012
TRADE ACCOUNT
We have a variety of products, which are great for bigger companies, spray shops and individual businesses. That is why we offer Trade Accounts, giving you discount on bigger orders. Saving you money for your business.
Trade Accounts with Matt-Pack
Trade accounts are for those who are a genuine businesss and need trade prices for their bigger, more regular orders. If you believe you could be entitled to a Trade Account with us then please download the application form and return it to us. Please allow 1 working week for us to get back to you when recieved.
A brief description of a Trade Account - payment via bank transfer to cut down fees and to give you the best possible prices (NO PayPal). Collection also preferred to cut back on your shipping costs (many cannot due to distance - but the option is there). Remember a few products we sell are not for general customer use and you must be trade or a professional to use them - this is the main reason to apply for trade.
We
DO NOT charge an admin fee or a monthly subscription fee
. Quite simply put, if you are trade then we will offer you cheaper prices to help your buisness! And NOT rip you off, we are here to help make your life easier.
---
The Form
Download the FORM
Print it out
Fill it out
Scan or take a photo the form - letterheaded paper or business card
Include website address (Facebook page ok)
Email the scan or photo to us, or pop in the post (remember to include letterhead / business card)
If you do not have an online shop account already, create an account on the website and make sure same email address in form is used
Inform us of the email address in account
We will then do the rest.
You have to be logged in to see new prices and be able to purchase once the account is setup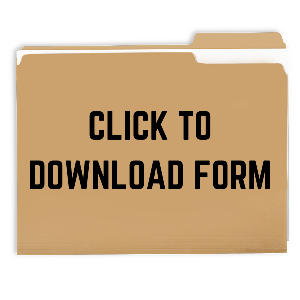 ● Matt-Pack Ltd, Unit A5 Sturmer Industrial Estate, Sturmer Road, Haverhill, Suffolk, CB9 7UU ● 01440 552 166 ●
---
Requirements:
LTD and VAT registered automatically qualify. But will only be shipped to the business address. VAT numbers will be checked against the VIES database.
EU orders with valid VAT number (checked) will be able to order VAT free.
Don't worry if you are not VAT or LTD, we can still accept you as TRADE if you can provide a letterheaded paper, business card or a website to prove it.
Simply put, if you make money or earn from dipping cars you are trade. If you are doing your own car or your mates and making no money, you are retail.
Application FORM - Download it, print it, fill it in, then scan and return to us via email or simply post to address on top of form or at bottom of the website.
This is to make sure it is for genuine TRADE only. You can make a living from dipping cars and wheels. This pricing means you will never need to use the copy 'alternative' rubbish or buy poor car damaging cellulose mixes ever again. No reworks, no unhappy customers, no reactions, no peeling lacquer. We offer 24hr on everything. No need to buy huge quantities to keep stock. We do that for you. We carry spares to keep your guns earning too. We offer no gimmicks. We don't keep your money for weeks / days promising you will get tomorrow. If available and purchased you will receive the next working day. As part of this we are going to be publishing a network of companies who use genuine dip, so local people can see who is in their area doing it.
Get ready for spring, this is going to be a big year for dipping/wrapping. You will have access to the best prices and best of all it will be the far superior genuine USA plastidip you use, not the weaker UK/EU stuff. You will be fully REACH compliant and have a green light from the HSE (Health and Safety Executive) - we have been doing a lot of work and NO MATTER what plastidrip.co.uk say you will be FULLY LEGAL. Proof will be provided and stuff for your walls. Give your customer the BEST stuff and don't compromise using poorer materials. See REACH page for more info from HSE themselves
Ask yourself, what do plastidrip.co.uk gain from telling you you will be illegal, and get fined? They are trying to scare you, control a market and keep prices sky high. 100% you will NOT get any fines or any trouble, all 100% confirmed with HSE and REACH.

The relevent part from HSE and REACH regarding the sales of chemicals to General Public and TRADE;

I noted the restrictions of relevance here
Toluene - a specific restriction on the substance such that it cannot be supplied in products made available to the general public as per Restriction 48 of Annex XVII of REACH
Restrictions 28, 29 and 30 which preclude the supply of products to the Public if they contain certain substances (CMRs).
I noted that should you wish to sell a product that is restricted for supply to trade only customers then you website must include a "process" that allows you to ensure (as far as you are reasonably able) that you do not supply to the Public.

They then added: - As you note, if you are provided with evidence that the customer is a trade customer via a letter head or a VAT number showing they were a limited company this is clearly acceptable. I appreciate that not all trade customer will be a limited company but I would expect them to be able to product a letter head or a least a business card.
You could also assess the type of order, a bulk order to an address on a industrial estate, for example, would not raise a concern, but an order for a single unit to a domestic address might be something you might look at a bit more closely.

This is the reason for the trade application form, including either a letter headed sheet or a business card.