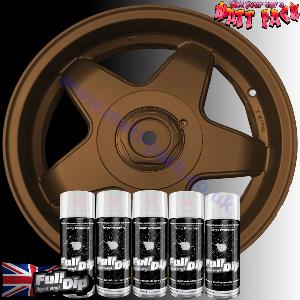 CURRENTLY THERE ARE NO COMPETITONS ON THE GO
CHECK BACK LATER
Step 1: Buy your chosen wheel Kit.
Step 2: Apply the wheel kit.
Step 3: Take pictures of it.
Step 4: Email us the pictures of a wheel, one head on from side (like above), one 45 degrees from the front and one 45 degrees from rear.
Step 5: Add them to the MAY COMPETITION post on our facebook page
Step 6: Share the post
Step 7: Picture in that thread with the most 'likes' wins!
Step 8: Winner announced Monday 28th of May.
Step 9: We will liaise with winner to arrange a FREE dip of their car.
SMALL PRINT
Our decision is final. We will decide appropriate winners.
Only kits bought and used between April 25th and May 24th count.
Dip used, must have been bought from us.
In some cases you may need to provide the order number associated with the purchase.
We have permission to use the photos / videos you send any way we want and anywhere.
Late submissions will be void.
Unlimited entries allowed. Buy 10 kits and do 10 cars, get 10 entries etc.
Starter Kit winner will be a Kit A, B or C only, in a matte finish with no upgrades. You can of course upgrade bit if you wish.
Duplicates of the wheel kit entry are fine, but to get the most likes needs to stand out.
Winners starter kit will be FREE, only cost to you is the shipping.